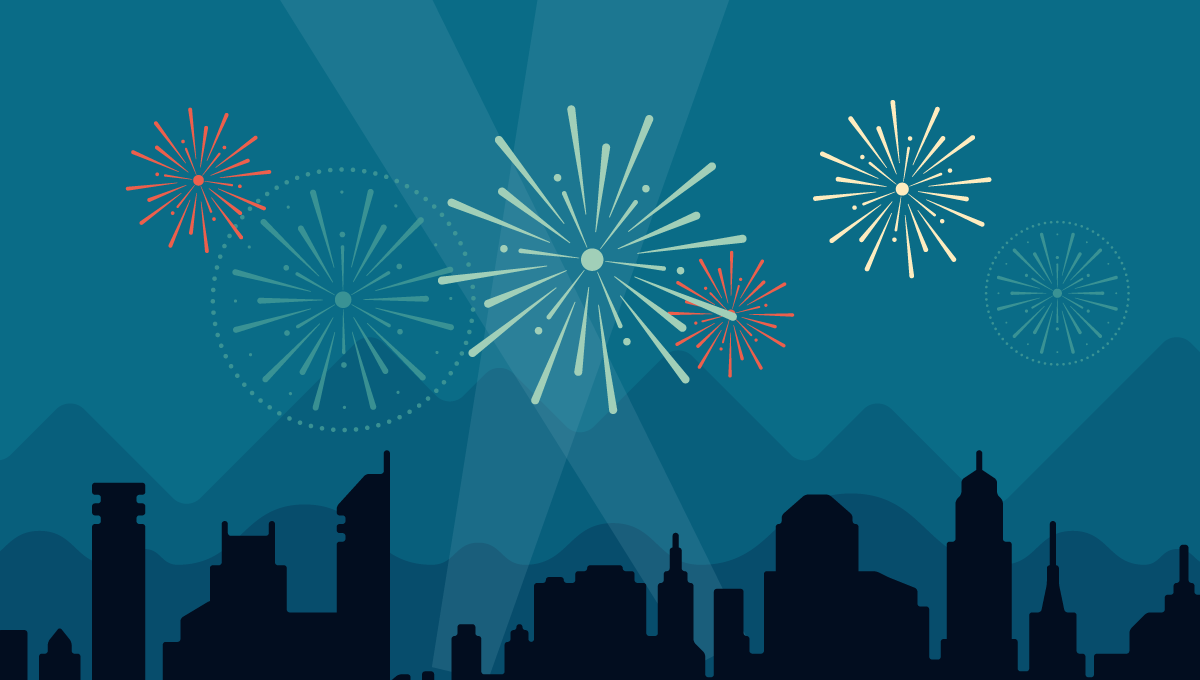 It's bizarre to think that I read about 160 books in a year but when I was asked yesterday what my favourite book of the year was I struggled to come up with one.
It was all I could do to think about the books that I had given the highest scores. So, given that everyone else is doing a retrospective of the year… This was my 2015 in books! And looking down the list I realised that for me 2015 was definitely the year of Scandi-Noir with Icelandic authors featuring heavily in my reading list. "The Undesired" is definitely one that I'll be re-reading in 2016. Even knowing the story and the plot twists it feels like there is more to gain by going back to that one.
1 Star
Bad Bones – Graham Marks
Those Girls – Lauren Salt
The Resurrection Maker – Glenn Cooper
Touchstone for Ever – Sydney Jamesson
The Infinite – Lori M Lee
2 Stars 
The Little Red Chairs – Edna O'Brien
Five Steps to the Harem – AM Helen
Flesh and Blood – Simon Cheshire
City on Fire – Garth Risk Hallberg
The Scorpion Rules – Erin Bow
Fates and Furies – Lauren Groff
Haunted Summer – Anne Edwards
A Little Life – Hanya Yanagihara
Letting You Go – Anouska Knight
Everybody Rise – Stephanie Clifford
The Heir – Kiera Cass
Everything You and I Could Have Been If We Weren't You and I – Albert Espinosa
Awake – Natasha Preston
The Water Knife – Paolo Bacigalupi
The Glass Sided Ant's Nest – Peter Dickinson
Demons – Wayne Macauley
Demystifying Talent Management – Kimberley Janson
Whispers in the Dark – Chase J Jackson
Dorianna – Catherine Stine
The Perfect Match – Katie Fforde
Gates of Thread and Stone – Lori M Lee
The After House – Michael Phillip Cash
3 Stars 
As Good as Dead – Elizabeth Evans
Silver Bullet – S M Reine
Love Hurts – Marjorie Blackman
Christmas Cravings- Emma Hamilton
Lair of Dreams – Libba Bray
For The Record – Charlotte Huang
Playing With Fire – Tess Gerritsen
Sleepless – Lou Morgan
Imperfect Love – Isabella White
Bittersweet Love – R C Stephens
A Banquet of Consequences – Elizabeth George
Barbara the Slut and Other People – Lauren Holmes
Demon Road – Derek Landy
A Million Miles Away – Lara Avery
The Last Embrace – Pam Jenoff
Fifty Shades Freed – E L James
The House of Hidden Mothers – Meera Syal
Fifty Shades Darker – E L James
The Truth According to Us – Annie Barrows
Access All Areas – Charlotte Phillips
Vector – Vaun Murphrey
Gennaro: Slow Cook Italian – Gennaro Contaldo
The Elite – Kiera Cass
Ice Kissed – Amanda Hocking
The Draining Lake – Arnaldur Indridason
The Changes: A Trilogy – Peter Dickinson
Across the Bridges of Ice – Ruth Fox
The A to Z of You and Me – James Hannah
Bound by Ivy Forever – S K Quinn
Where the Ivy Grows – S K Quinn
The Glass Magician – Charlie N Holmberg
The Paper Magician – Charlie N Holmberg
Walt Before Mickey: Disney's Early Years 1919-1928 – Timothy S Susanin
The Picture Frame: A Horror Novel – Iain Rob Wright
The Date Night Manifesto – Sophia Ledingham
The Undertaker's Daughter – Kate Mayfield
4 Stars 
Operation White Christmas – Nicki Edwards 
Smoke and Mirrors – Elly Griffiths
See Me – Susan Hatler
Just You Wait – Jane Tesh
The Woman Who Stole My Life – Marian Keyes
Witch Hunt – S M Reine
Dark Room – Tom Becker
Kidding Around NYC: For Kids Who Want The Inside Track On The City – Suzanne Roche
Meet Me In Manhattan – Claudia Carroll
Dangerous Lies – Becca Fitzpatrick
The Bronte Plot – Katherine Reay
Stalin's Englishmen: The Lives of Guy Burgess – Andrew Lownie
Grey – E L James
Hanover House – Brenda Novak
Twisted Love – R C Stephens
Frozen Charlotte – Alex Bell
Dark Secrets: A Paranormal Noir Anthology – Rachel Caine, Cynthia Eden, Megan Hart etc
Romancing the Dark in the City of Light – Ann Jacobus
Winter Street – Elin Hilderbrand
Landfalls – Naomi J Williams
The Chocolate Lovers Christmas – Carole Matthews
These Shallow Graves – Jennifer Donnelly
Concentr8 – William Sutcliffe
The Gilded Life of Matilda Duplaine – Alex Brunkhorst
Ryker – Sawyer Bennett
Zack – Sawyer Bennett
Garrett – Sawyer Bennett
Alex – Sawyer Bennett
Offside – Kelly Jamieson
Hat Trick – Kelly Jamieson
One Man Advantage – Kelly Jamieson
Faceoff – Kelly Jamieson
Breakaway – Kelly Jamieson
Led Astray: The Best of Kelley Armstrong – Kelley Armstrong
Someone Out There – Catherine Hunt
Shattered Blue – Lauren Bird Horowitz
Another Day – David Levithan
Every Day – David Levithan
The Father – Anton Svensson
Speaking in Bones – Kathy Reichs
Monster – C J Skuse
The Girl On the Train – Paula Hawkins
In a Dark Dark Wood – Ruth Ware
The Quality of Silence – Rosamund Lupton
Embrace – S Layne
Entice – S Layne
The Other Me – Saskia Sarginson
Changeling – Vaun Murphey
Chimera – Vaun Murphrey
Midnight Crossroad – Charlaine Harris
The Selection – Kiera Cass
Redemption Road – Lisa Ballantyne
Arctic Chill – Arnaldur Indidason
Crash & Burn – Lisa Gardner
The Curse Keepers Collection – Denise Grover Swank
Material Girls – Elaine Dimopoulos
The Blue Rose – A M Helen
Hotter than Helltown – S M Reine
A Density of Souls – Christopher Rice
Light Before Day – Christopher Rice
The Redemption (The Club 3) – Lauren Rowe
Near Death – Glenn Cooper
Burdened – Peiri Ann
The Snow Garden – Christopher Rice
The Reclamation (The Club 2) – Lauren Rowe
The Club – Lauren Rowe
All that Glitters – Holly Smale
Touchstone for Giving – Sydney Jamesson
Touchstone for Play – Sydney Jamesson
The Ivy Lessons – S K Quinn
The Curse Defiers – Denise Grover Swank
The Girl On The Pier – Paul Tomkins
The Devil Will Come – Glenn Cooper
Agatha Raisin and the Walkers of Dembley – M C Beaton
Agatha Raisin and the Potted Gardener – M C Beaton
The Vicious Vet – M C Beaton
The Quiche of Death – M C Beaton
5 Stars 
The Girl With No Past – Kathryn Croft
The Undesired – Yrsa Sigurdardottir
Make a Christmas Wish – Julia Williams
The Unfortunate Decisions of Dahlia Moss – Max Wirestone
The Blackthorn Key – Kevin Sands
What Milo Saw – Virginia McGregor
The Mistake I Made – Paula Daly
Life or Death – Michael Robotham
Summer of Fire – Kitty Pilgrim
This is Where it Ends – Marieke Nijkamp
Fire Colour One – Jenny Valentine
The Man Who Watched Women – Michael Hjorth, Hans Rosenfeldt
The Spider In The Corner of the Room – Nikki Owen
The Little Black Book of New York – Ben Gibberd, Kerren Barbas Steckler
All Together Now – Gill Hornby
From Bruges With Love – Pieter Aspe
Blood Relatives – Stevan Alcock
Voices – Arnaldur Indridason
Silence of the Grave – Arnaldur Indridason
Jar City – Arnaldur Indridason
The Death House – Sarah Pinborough
Take Down – James Swain
The Ruby Circle – Richelle Mead
Dark Prayer – Natasha Mostert
Conspiracy Girl – Sarah Alderson
Accelerate – Tracy Wolff
Thanks for reading with me in 2015 and here's to some more great books in 2016. Happy New Year!
Net
Categories: Book Review Opinion
angelnet69
Prolific reader, enthusiastic theatre and movie-goer and ex-Olivier Awards judge who spent twenty years working in the music industry in London. Sharing my house with a gorgeous cockapoo called Harry who has taken over completely.
I love sharing my favourite books with friends - nearly always spoiler-free as I hate reading a synopsis of the whole book in other reviews.
#BookAdvocatesUnite